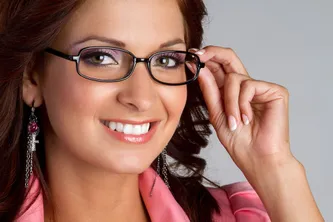 Choosing the right pair of eyeglasses begins with listening to you. Our very experienced staff will help you efficiently find the right frames and lenses which best fit your specific vision, look and lifestyle needs.
We carry a large variety of latest European and American top designer frames for both eyeglasses and sunglasses. We also offer a rich selection of budget friendly frames, sunglasses, and kid's eyewear.
New clients and all our current patients are welcome to visit us with their current prescription – no appointment necessary.
Designer Frames & Sunglasses
We carry a large variety of top designer frames for both eyeglasses and sunglasses.
---
Choosing Eyeglasses
Eyeglasses are among the most common forms of vision corrections. Nearly two-thirds of the population wears them. Eyeglasses not only help you see better, but they are also a fashion statement. Even those without vision problems love to show off their sunglasses.
It is important to make sure your or your child's eyeglasses prescription stays current. If not, you may experience headaches or have to squint to see things across the room. Your child may have trouble in school because he or she cannot read the board. If this happens, it is important to get an eye exam as soon a possible. At M-Eye Vision in Katy, TX, we offer a variety of optometry services to help with all your eye care needs.
Vision Correction
If you have a child that needs vision correction, eyeglasses are probably the best choice. If it's an adult's eyes that need correction, there may be multiple options. During an eye exam with our optometrist, you'll be assessed for a glasses prescription. We will also test for various eye health problems, such as early signs of diabetes, retina problems, and glaucoma. If you want good vision without glasses, talk to our eye doctor about being assessed for contact lenses. You may also qualify for LASIK eye surgery, which corrects your vision so you don't need glasses or contacts.
Getting the Right Glasses for Your Eyes
Glasses consist of both the frames and the lenses. At M-Eye Vision, we have both designer and budget-friendly frames that can make you look great for any occasion. Our friendly staff can help with your selection to make sure you choose a material that works with your lifestyle, as well as a frame shape that compliments your facial shape and features. For example, a square face with a strong jawline looks good in oval-shaped glasses. Heart-shaped faces look best in frames that are wide at the bottom.
Lens material is also important for your eyeglasses. Some possible options include:
High-Index Lenses: These lenses are thinner than standard plastic lenses and are good for strong prescriptions.
Polycarbonate Lenses: These are resistant to impact and are a popular choice for children's glasses or for those with an active lifestyle.
Trivex Lenses: These are more rigid than polycarbonate, with better optics for clearer vision. They are good for rimless frames.
Aspheric Lenses: These lightweight lenses have flatter peripheral curves that prevent them from bulging out of the eyeglasses frame.
Regardless of the type of lenses you get, they are going to need protection. Scratch-resistant coatings can be added to the lenses, and they may also be treated with Ultra-Violet protection. You may also decide to select photochromatic lenses, which help your regular glasses serve as sunglasses.
Visit Our Optometrist
Whatever you decide about your eyeglasses, our team of experts wants you to feel great about your choice. To learn more about all our options, or to schedule an eye exam, contact us at M-Eye Vision in Katy, TX today.